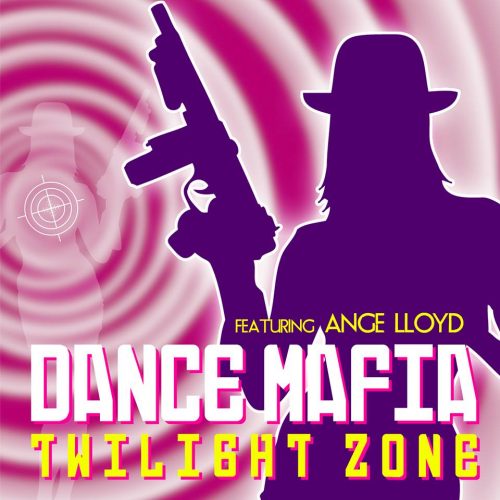 Put on your "Golden Earrings" and set your phasers for dance, cuz it's time to take a one way, turbo-charged, Hi-NRG trip… into the Twilight Zone!!!!
LISTEN NOW!
DJ'S CONTACT SOBEL PROMOTIONS FOR YOUR COPY TODAY!
[email protected]
https://www.facebook.com/RealSobelPromotions/
Your dance hit-men from ISV Entertainment are striking back hard with a BRAND NEW release just in time for your Holiday parties and sets!
The notorious Dance Mafia is back! You may remember Dance Mafia's debut "R.E.S.P.E.C.T. (Gotta Give Me)" that featured the fabulous vocal stylings of Raquela and Nivek Tek and tore up unsuspecting dancefloors worldwide. This time, this rough and tumble duo of Nivek Tek and Keith Kemper have teamed up with the fabulous UK Diva Ange Lloyd, to launch this 80's classic by Golden Earring right into the dance music stratosphere! The diabolical Diavlo Perri's vocals effortlessly nail this retro hit to the wall with this sexy tale of double agents, spies and espionage, while Nivek Tek and Ange Lloyd brings it all home with their powerful vocal deliveries. Take a wild trip into the "Twilight Zone" with this hotter than hot reboot that will have you rockin' in the streets and dancin' in the sheets!
Dance Mafia does not disappoint fans of the original Golden Earring hit , with their two turbo-charged renditions that will have you rock & rollin' all night long and partyin' every day as you dig in your attic for your 80's retro gear. We haven't forgotten about another fabulous decade either that packs a surprise punch and is guaranteed to kick up some serious drama on your dancefloors!
Though Dance Mafia has gone a bit minimalist on this one with a very simple choice of just two mixes, with or without guitars. We are confident that you will have both awesome mixes on loop as you dance the night away!
You can't afford to miss a single beat with Dance Mafia Feat. Ange Lloyd- Twilight Zone.
BUY IT NOW!!!
https://itunes.apple.com/us/album/twilight-zone-feat-ange-lloyd-ep/1319593183
https://www.amazon.com/Twilight-Zone-Feat-Ange-Lloyd/dp/B0785GBJ8B/ref=sr_1_1?s=dmusic&ie=UTF8&qid=1512673476&sr=1-1-mp3-albums-bar-strip-0&keywords=dance+mafia+feat+ange+lloyd