Out Now on ISV Entertainment
Keith Kemper – REMIXOLOGY
Genre: #dance/club/house/techno/trance
Label: ISV Entertainment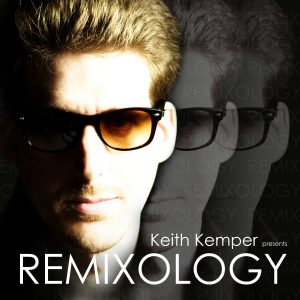 International recording artist Keith Kemper is back with Volume 2 of his Anthology series with "REMIXOLOGY". Over the years, Keith has worked with some incredible talent.
"Remixology" showcases some of Keith's hottest remixes and productions. From piano-ladden house, to sizzling HOT Latin inspired club anthems, to 90's high flying euro, "Remixology" has it all!
17 HOT Re-Mixes of some of the best dance floor anthems!
JOIN THE REMIX PARTY NOW!
https://geo.itunes.apple.com/us/album/remixology-keith-kemper-presents/id1265217143?mt=1&app=music
https://store.cdbaby.com/cd/keithkemper2
https://www.amazon.com/Remixology-Kemper-Presents-Various-artists/dp/B074BFY213/ref=sr_1_1?ie=UTF8&qid=1501612649&sr=8-1&keywords=Keith+Kemper+Presents+Remixology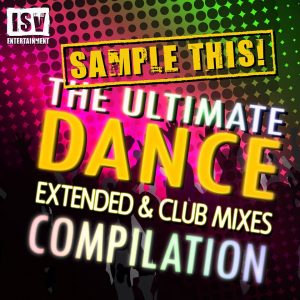 30 EXTENDED DANCE MUSIC TRACKS ON ONE ALBUM
30 turbo charged electronic dance tracks, from some of the hottest artists and remixers in the club music world today.
The biggest and the best names in clubland, have joined the celebration for this remix-a-thon… Check out this all star line up.. StoneBridge, Soundfactory, Love To Infinity, Keith Kemper, Nivek Tek, Tom Noize, Sex Appeal, Klubjumpers, Perry Twins, Matt Pop, Freeloader, Tom Pulse, Vasco & Millboy and MANY more!
Out Now Exclusively on ISV Entertainment
Various Artists – Sample This! The Ultimate Dance Compilation (Extended & Club Mixes)
Genre: #Trance #house #techno #tribal #euro #HiNRG #garage #progressive #club #dance
Label: ISV Entertainment
http://www.isvent.com
Listen & Buy >
https://itunes.apple.com/us/album/sample-this-ultimate-dance-compilation-extended-club/id1253563785?app=music&ign-mpt=uo%3D4
https://store.cdbaby.com/cd/samplethisclubextendedmi