Out Now on ISV Entertainment
Keith Kemper – REMIXOLOGY
Genre: #dance/club/house/techno/trance
Label: ISV Entertainment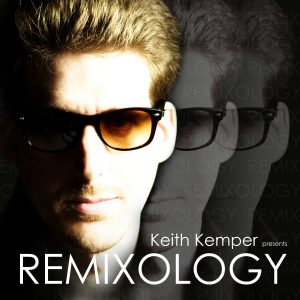 International recording artist Keith Kemper is back with Volume 2 of his Anthology series with "REMIXOLOGY". Over the years, Keith has worked with some incredible talent.
"Remixology" showcases some of Keith's hottest remixes and productions. From piano-ladden house, to sizzling HOT Latin inspired club anthems, to 90's high flying euro, "Remixology" has it all!
17 HOT Re-Mixes of some of the best dance floor anthems!
JOIN THE REMIX PARTY NOW!
https://geo.itunes.apple.com/us/album/remixology-keith-kemper-presents/id1265217143?mt=1&app=music
https://store.cdbaby.com/cd/keithkemper2
https://www.amazon.com/Remixology-Kemper-Presents-Various-artists/dp/B074BFY213/ref=sr_1_1?ie=UTF8&qid=1501612649&sr=8-1&keywords=Keith+Kemper+Presents+Remixology